Our Pilgrimage to see Sufjan...A Visual Journey starring Leah! Traci! and Special Guests!
We arrived in Nashville as the sun was setting. The city has vibrating buildings, did you know that? Look, I captured one on film.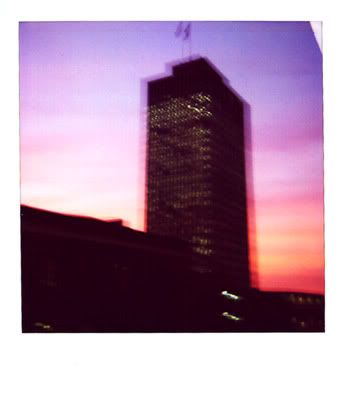 Then we met up with Karen and Josh to eat at this Jewish Deli called Noshville. They had bowls full of pickles sitting on all the tables. No, I didn't eat one. Sorry I don't have a picture of the pickles. DEAL WITH IT!
Then it was on to my favorite little banjoist/cheerleader, Mr. Sufjan Stevens. We waited in line for over an hour to get in. Missed Liz Jane completely. But we took pictures!
This is Kyle and Leah and me. It's our threesome prom photo. Notice how I'm awkwardly holding Leah's elbow, just like a real prom pic.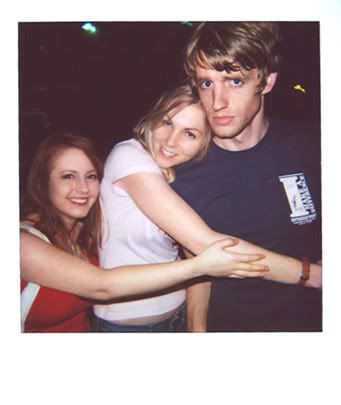 Finally, we made it in about 10 minutes before Sufjan came on. I enjoyed the show despite missing most of the visual portion. It sucks to be short. I did take some video over my head during the parts I couldn't see (I'll try to post that soon), so all was not lost. Here's a photo of the show that I didn't take.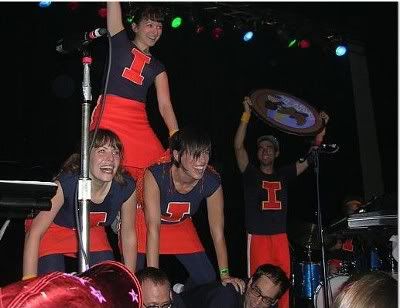 Leah wants to be an Illinoisemaker. Here's a pic of her audition.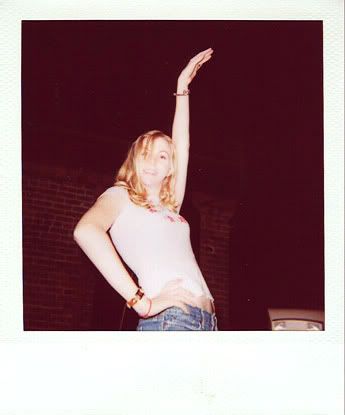 After standing up for 3 hours, we were tired. So we took a short nap on the floor of the Mercy Lounge. Sitting up of course, because who wants to get sticky show floor gunk in the hair?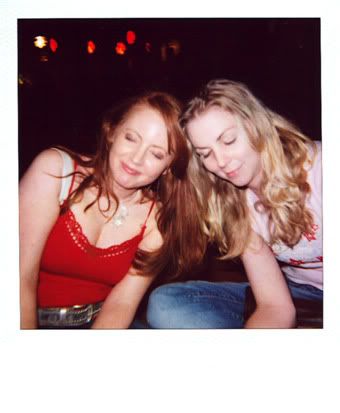 After a trip to an all-night coffee bar, we went to sleep for reals ya'll.
But we awoke full of vigor and life and the desire to jump on beds.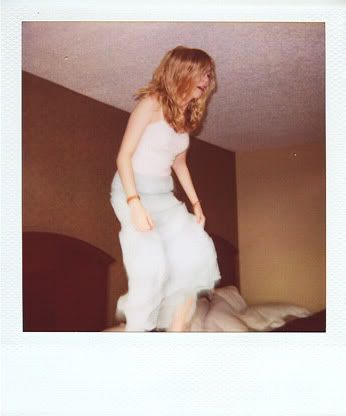 And that was before breakfast!
Which was delicious at the Loveless Cafe. Ate some biscuits...bought some pie...took silly photos which have yet to be developed. So you know what that means...
NASHVILLE PHOTO POST...THE SEQUEL!!! Maybe...if you are lucky...and I get the photos developed within a month's time.