Yesterday was my birthday so I took the day off work and Leah and I journeyed to Atlanta to check out the Graphic Noise concert poster exhibition and generally goof off. The exhibition had hundreds of posters from designers across the nation, and even a few from far-off parts like Australia and Belgium. So much good work that I just wanted to stealthily remove a few off the wall, hide them up inside my pant legs, and run out. But I refrained and bought a few from the gift shop instead.
I bought this:
And this:
And a few favorites: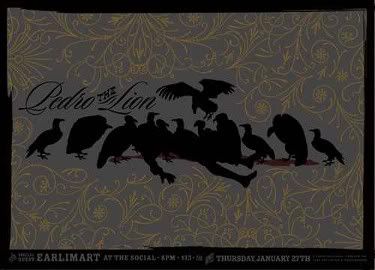 After the exhibition, Leah and I headed to IKEA for our gig modeling the finest in watering can hat couture.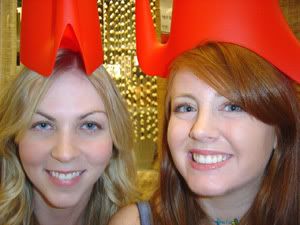 Then on to Little Five Points where we perused record stores and vintage clothing. A good dinner and we were on the road back home.
More pictures of our IKEA photo shoot to come.